Laseirna
Stabbie
Tonight, 10 intrepid explorers ventured back in time and space to Pandaria. Our goal was to complete 3 heroic raids to win the coveted Thundering Jade Cloud Serpent!
OK, so maybe heroic mode isn't what it used to be.
However, we were victorious in our quest and now all guild members can purchase this beautiful cloud serpent at the guild vendor in SW or old Dalaran for 3000 gold.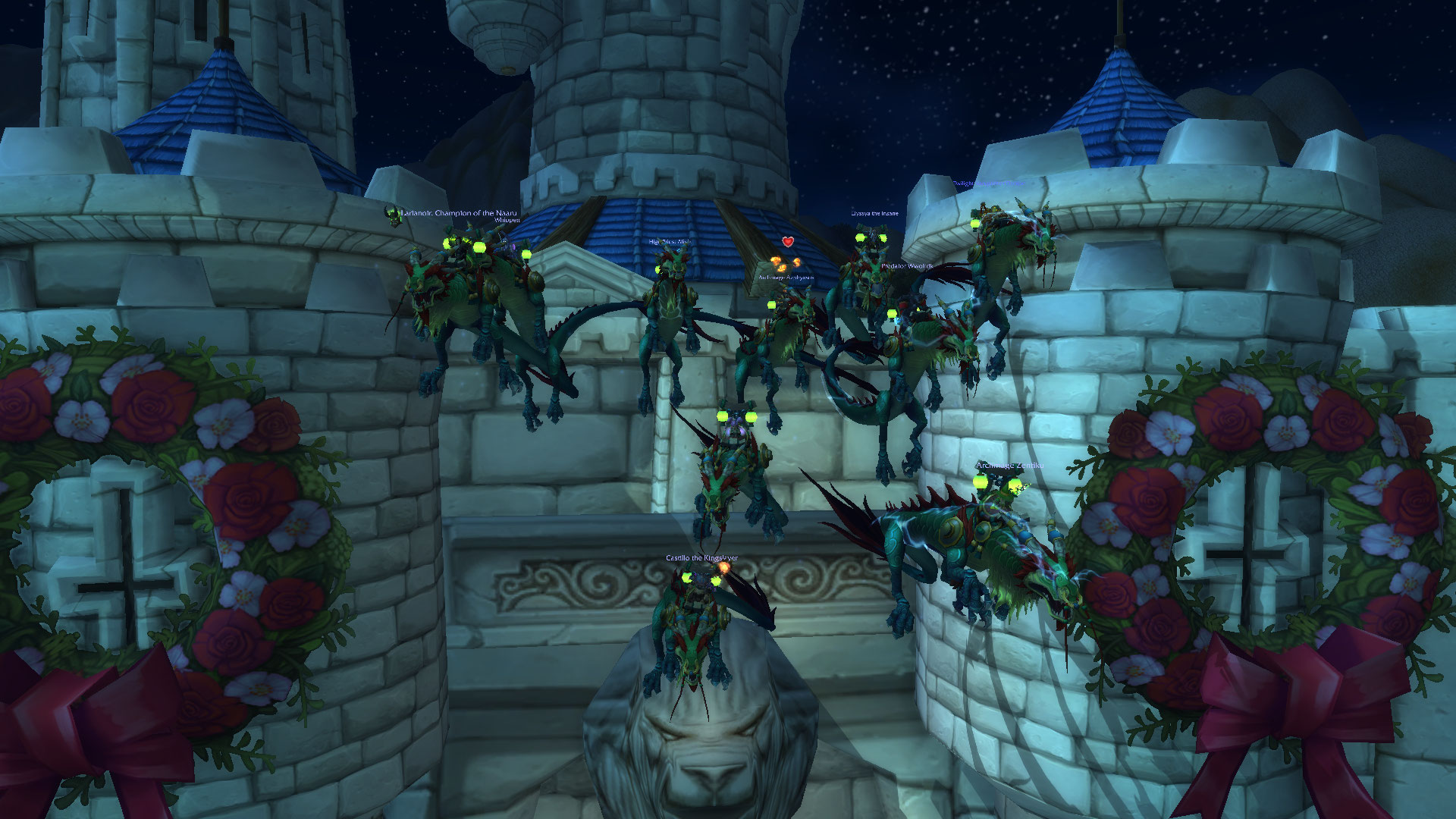 I'm fairly certain that given a cape and a nice tiara, I could save the world.